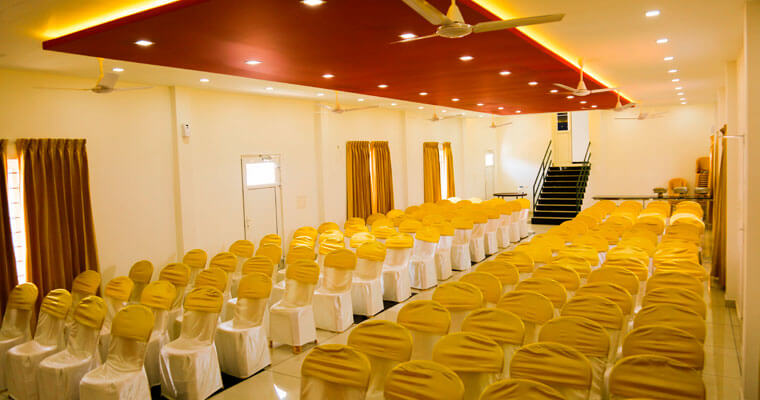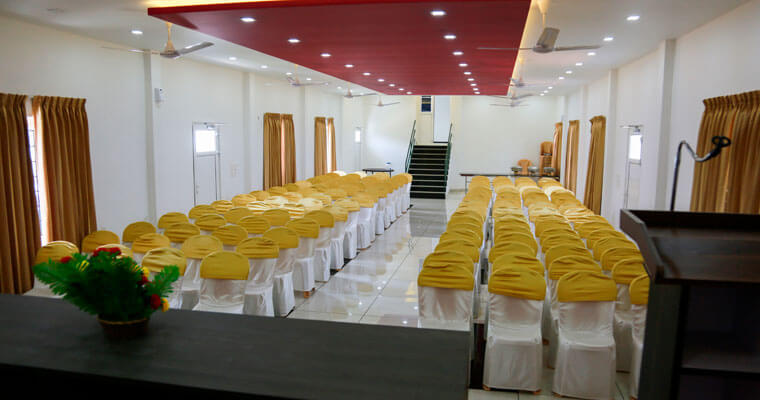 Banquet Hall
Hosting an event at Palette Hill View Resort is a one-stop, worry-free experience. From all-day corporate seminars to weddings and group socials, we can accommodate almost any function. With a seating capacity of 200 and all conference facilities our experienced convention organisers will guide you through the many options available, and personalise a package to suit your budget. Our team would be pleased to assist you with your meeting and banquet planning.
Mini Conference Hall
We have a mini conference hall with a maximum seating capacity of 20 which can carry out official meetings, group discussions, social gathering, miniature get-together and many more.